Pantheon Computer's team of IT specialists work together to provide our clients with comprehensive IT service. From server and network administration to desktop support to advising on computer policy to helping design and implement the hardware and software needed to optimize a network, Pantheon's team works together to cover all aspects of a small or medium sized business' IT needs.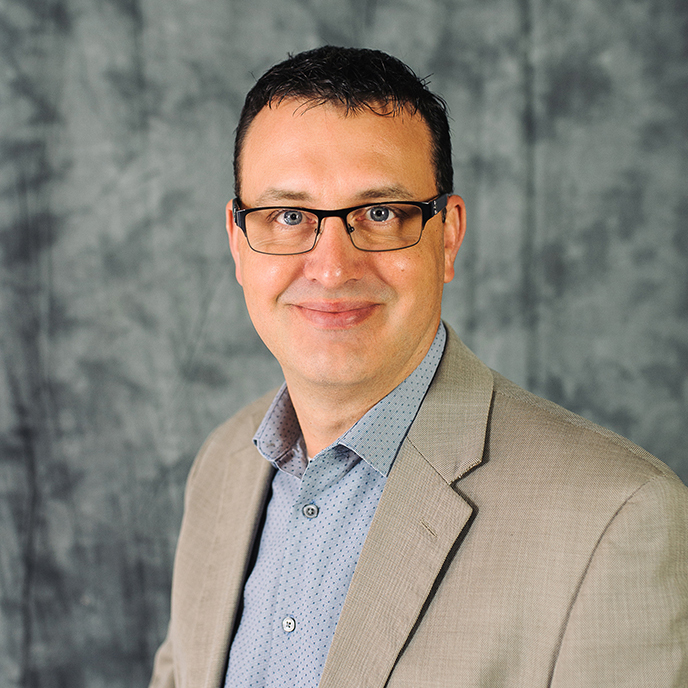 JON STAGMAN – President, Founder, Owner
After working in the IT industry in the Twin Cities, Jon returned to his hometown of Waseca to found a company that could provide that same level of IT expertise to the small and medium sized businesses of southern MN. Since 1997 Jon has provided the leadership and vision Pantheon has needed to grow from its humble beginnings to the company it is today. Jon specializes in business visioning, product advancement and managing Pantheon's relationships with today's top IT vendors.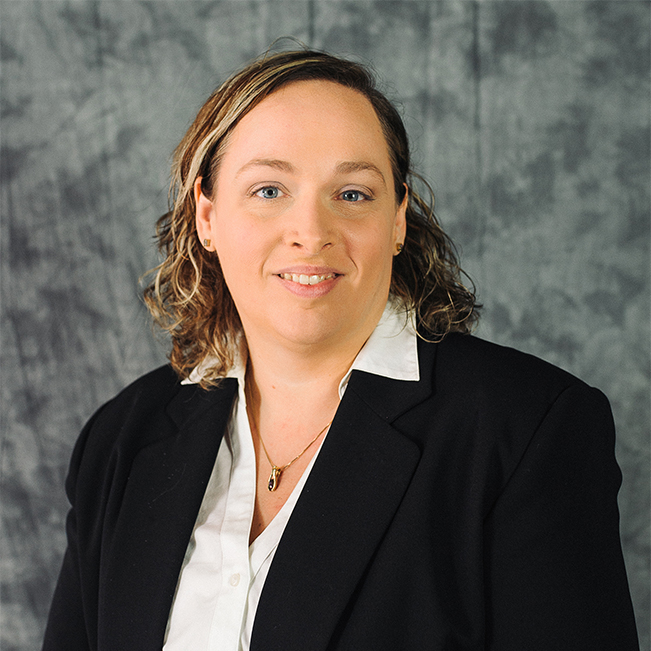 REYNA MONSON – Vice President
Reyna brings a unique set of organizational skills to an IT company making her the perfect person to be at the operation center's hub as Pantheon's Operations Manager. Her education and previous work experience allows Pantheon to provide the best service possible to all of our clients. She works at a very high level of efficiency by directing the day to day functions, solving client problems by utilizing highly qualified technicians and staff. Reyna's close interaction with many of our clients she also fills a trusted adviser role as their account manager. Amongst these roles, she also puts on the Human Resources manager hat as needed. Reyna also holds a position on the management team helping guide the direction and growth of the company.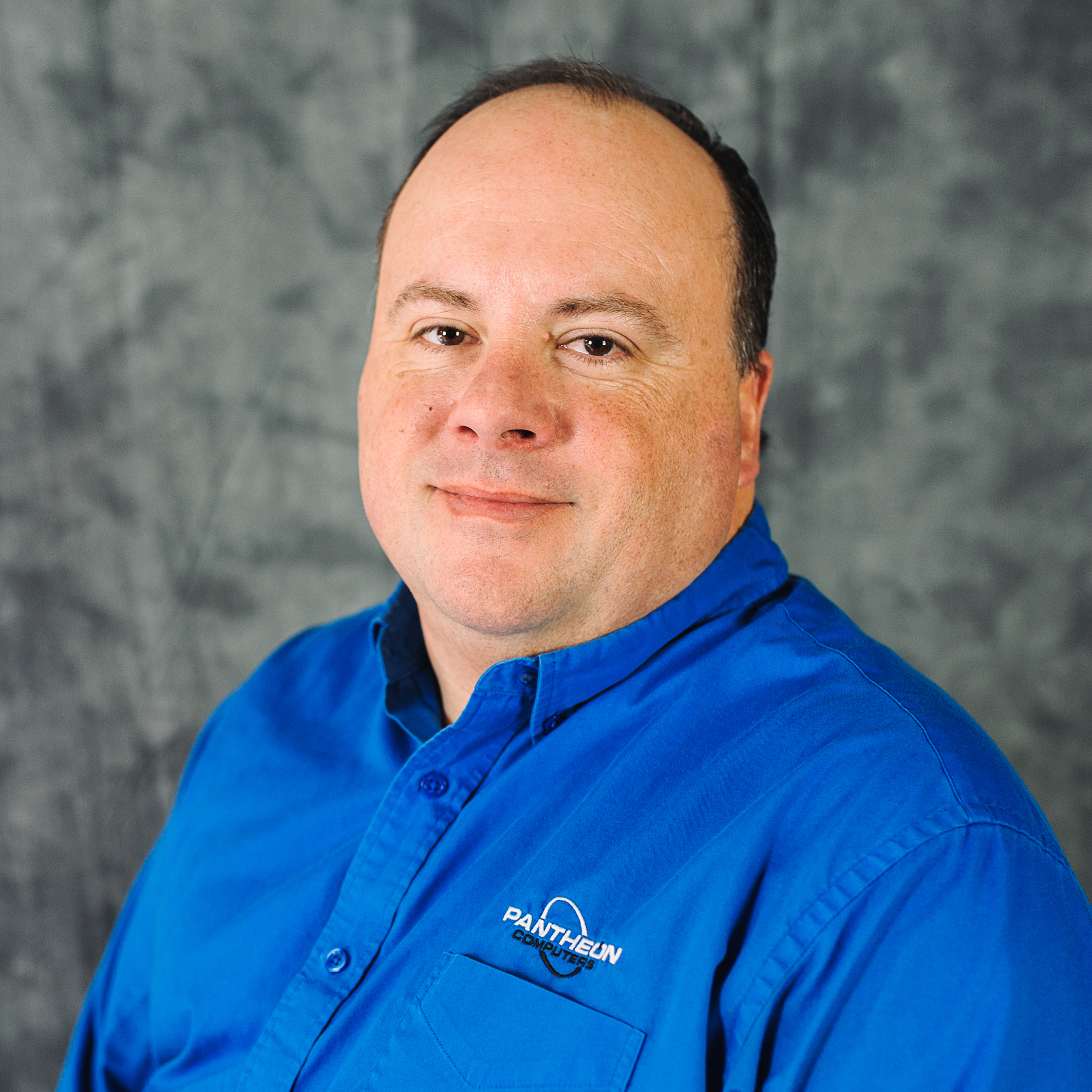 JIM PANOS – Senior Systems Engineer
Jim serves as Pantheon's Senior Network Engineer. He came to Pantheon after working for many years as a network engineer in the Twin Cities. He specializes in implementing our most advanced technical solutions and troubleshooting the most difficult technical issues. Jim also sits on the management team at Pantheon, guiding best IT practices and setting the high standards our clients expect from an IT service leader.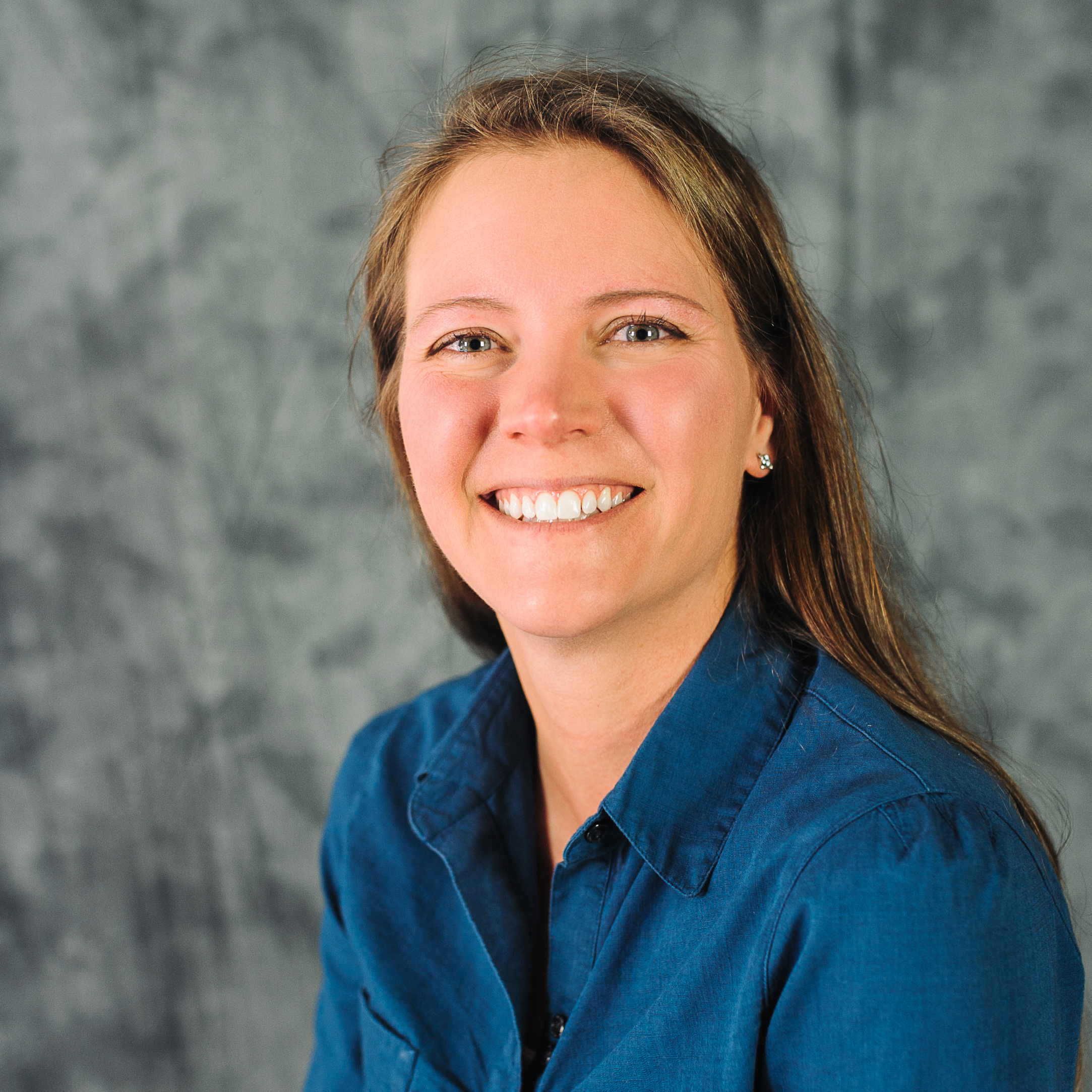 JILL STAGMAN – MSP Engineer
Jill joined Pantheon in 2003 as a bench technician. Over the last decade she has grown to become one of our top Systems Engineers. In additional to providing direct support to clients, Jill specializes in Managed Services including remote monitoring and maintenance, managed anti-virus, managed anti-SPAM and managed backup.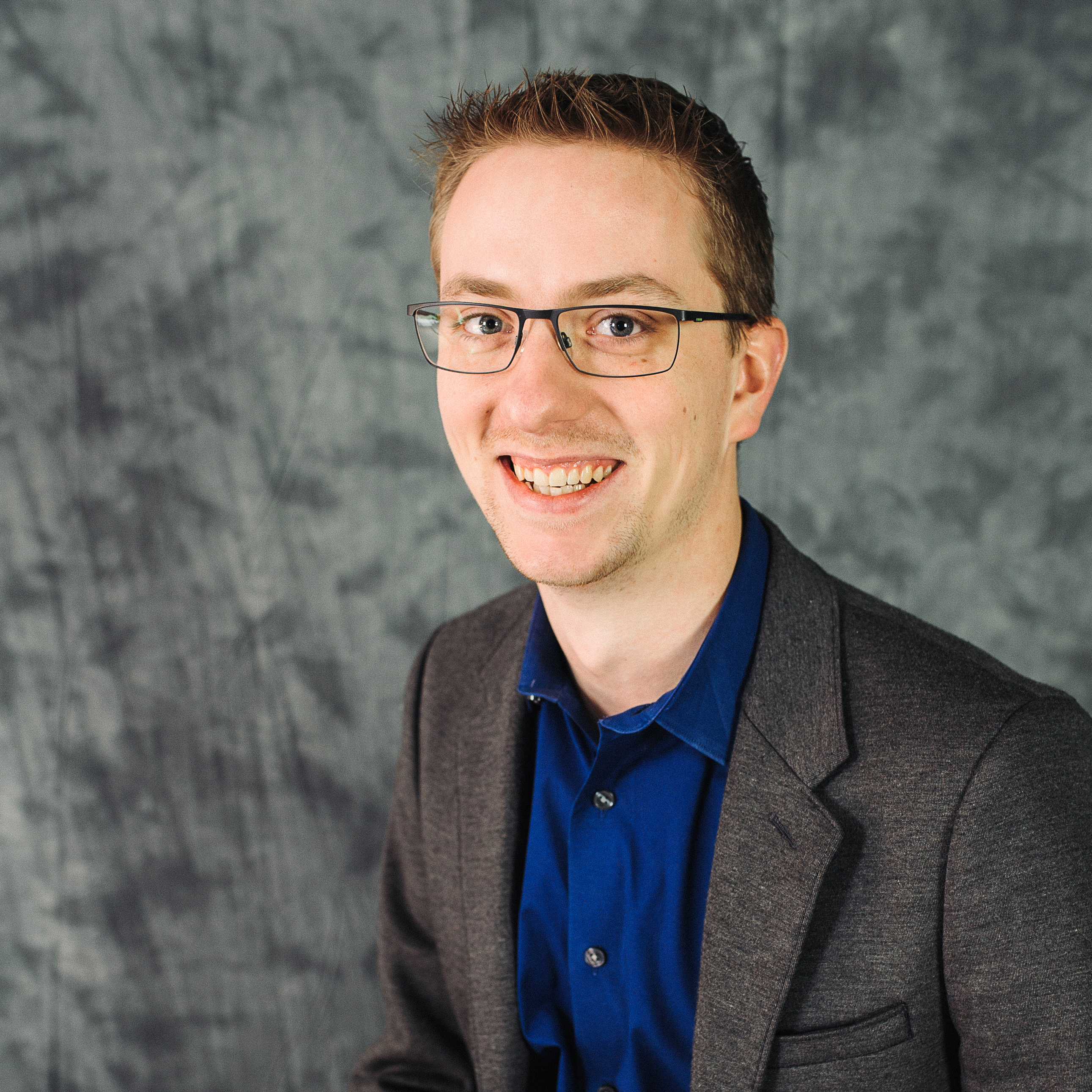 ALEX SPENCER – IT Solutions Associate and Product Specialist (Purchasing)
Alex grew up around technology and has always taken an extra interest the computer industry. He is eager to design and execute advanced technology plans while watching the bottom dollar. Alex also manages the products Pantheon handles for both residential and business solutions. He takes care of researching, ordering, arranging delivery, stocking and pre-configuring all the product that comes in and goes out.
SEAN DAHLMAN – New Business Development
Sean grew up in the twin cities and studied business administration and marketing at the University of Wisconsin-Stout. After graduating Sean spent many years in the cellular phone business including managing his own store in the Mankato area. He joined the Pantheon team at the beginning of 2018 to help expand our reach further. With his involvement as a Cavalier with Greater Mankato Growth and his family in Mankato he is eager to work with new businesses throughout southern Minnesota to see how Pantheon can partner with their businesses to provide exceptional I.T. services.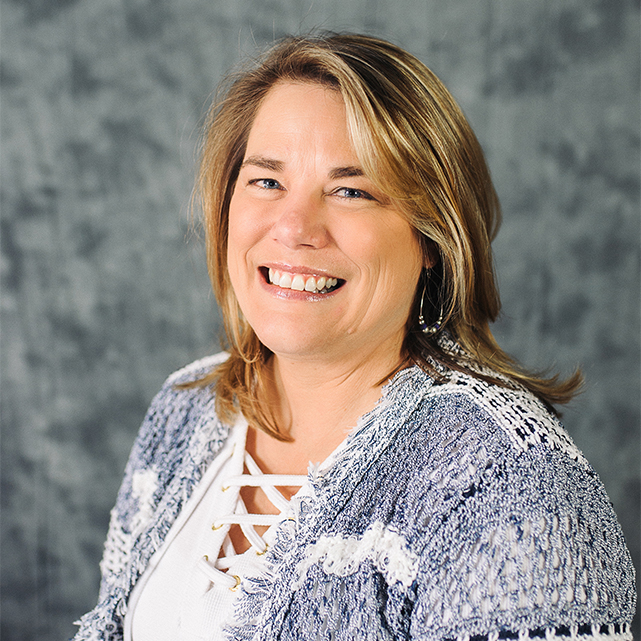 JULIE WHITE – Administrative Assistant
With duties touching almost every aspect of the business, Julie uses her expert administrative skills to keep Pantheon functioning smoothly. She works with both residential and business clients to ensure they have the best possible experience working with Pantheon.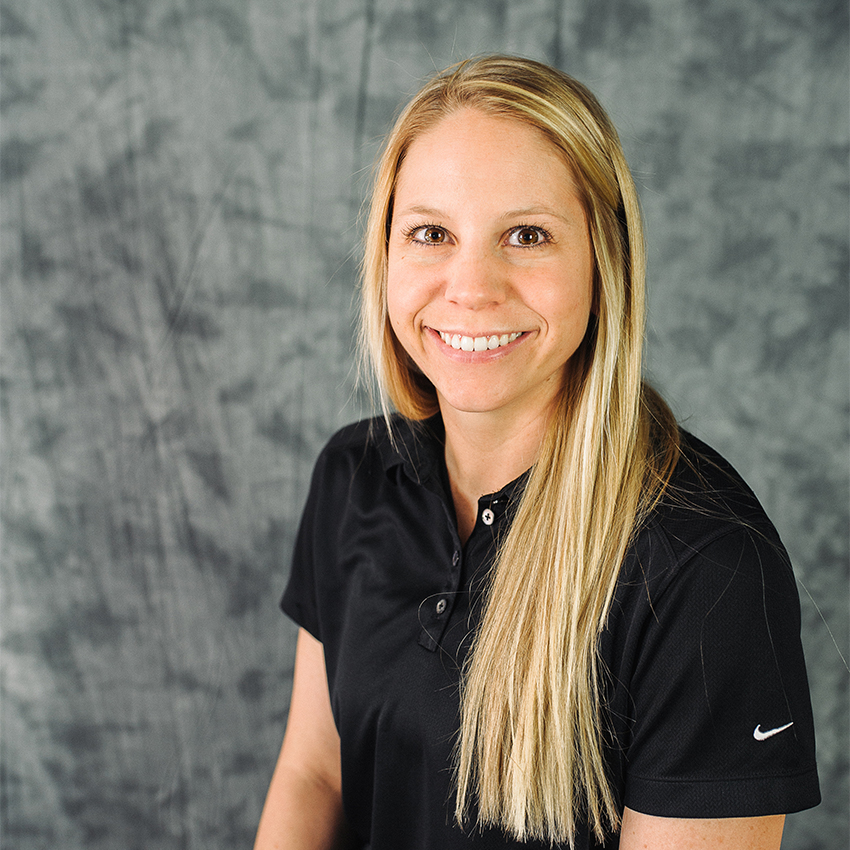 CAITLIN BRADSHAW – Administrative Assistant
Caitlin grew up in Waseca and earned her Accounting Degree at Gustavus Adolphus College where she was a member of the Softball team and Fellowship of Christian Athletes (FCA) Leadership Team for four years. After graduating, Caitlin moved to the Twin Cities where she worked as an Executive Admin. With these skills and life experiences, Caitlin has returned to Waseca to work closely with Pantheon's Executive team providing quality customer service, planning and scheduling meetings and appointments, and maintaining accurate accounting records.
A great wealth of knowledge can be tapped through this well-seasoned group of technicians. Pantheon's team of Systems Technicians are skilled at addressing the technical needs of our business clients. They provide everything from desktop support to server administration, as well as everything in between. Each of them are trained to analyze the client's business and technical needs and provide support specialized for the client's specific environment. By working together, they create a team that is greater than the sum of its parts – one that is capable of providing truly exceptional IT service.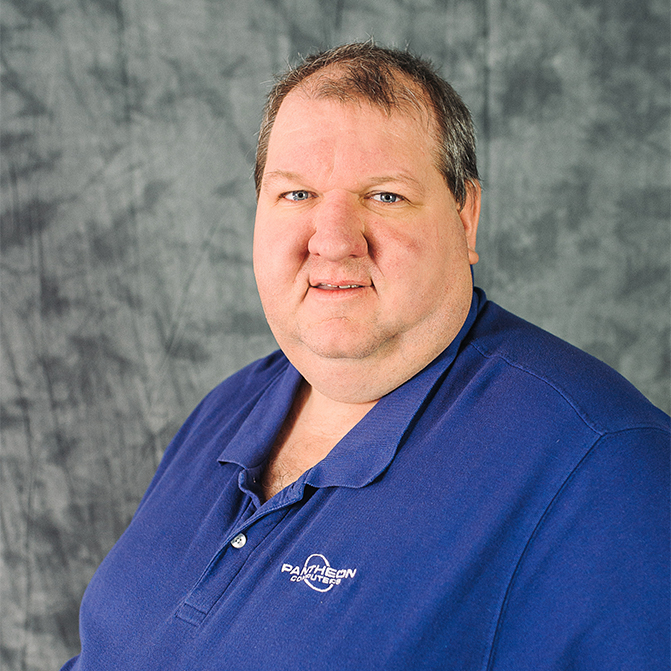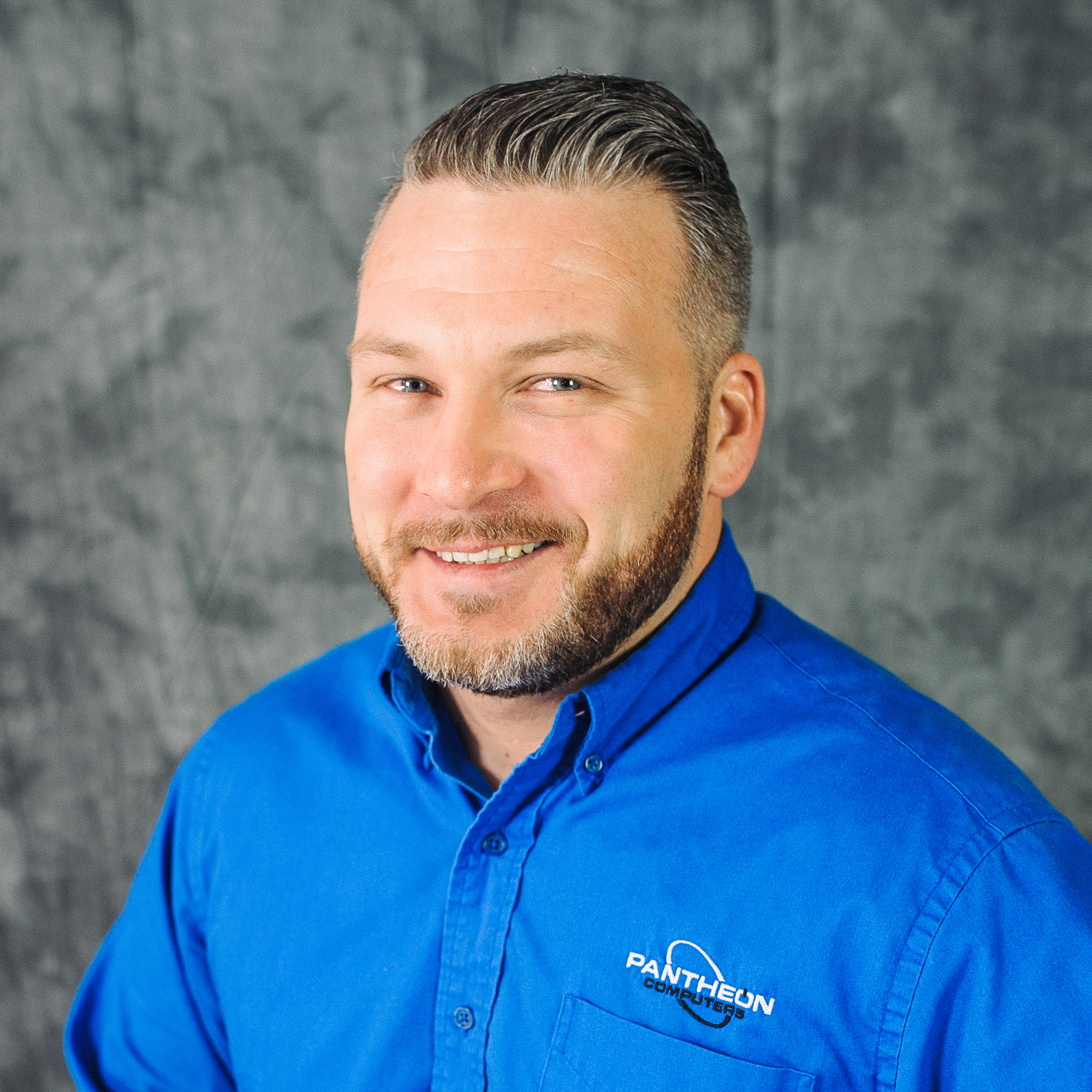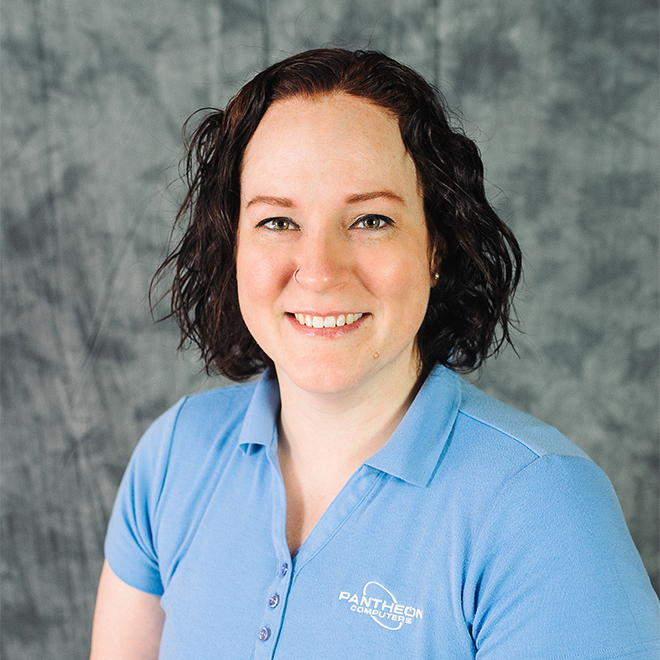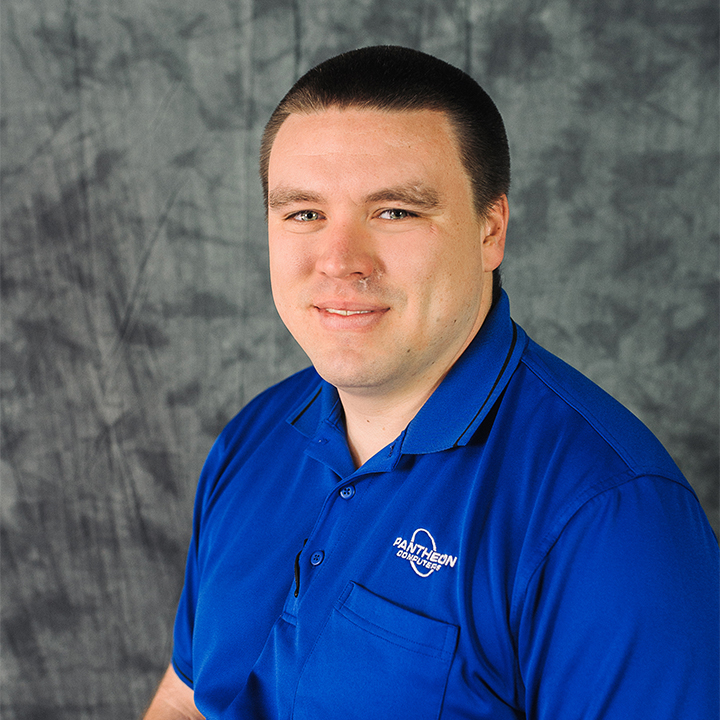 CHRISTOPHER GENT (CHASE) – NOC Administrator
Chase joined Pantheon in the Summer of 2017 to fill a growing need to have a full time NOC (Network Operations Center) Administrator. He brings a whole history of work in the IT industry with experience in both private and government organizations. He not only has a great foundation of Network Administration, Help Desk Services, Systems Configurations and Network Integration, but also has specialty knowledge with Cloud Servers and Computer Network Security.